AIFC to Text Online Converter
Rythmex is a brand-new AIFC to text converter. The audio will be transcribed from AIFC in a few minutes. Boost your work with AI software that supports 60+ languages.
This conversion option has received 4.8/5 from more than 350 reviews and about 2,500 individuals and businesses use it regularly every week.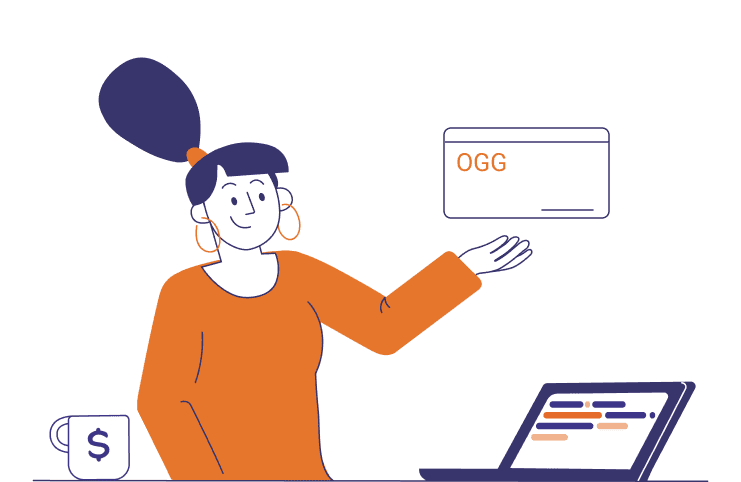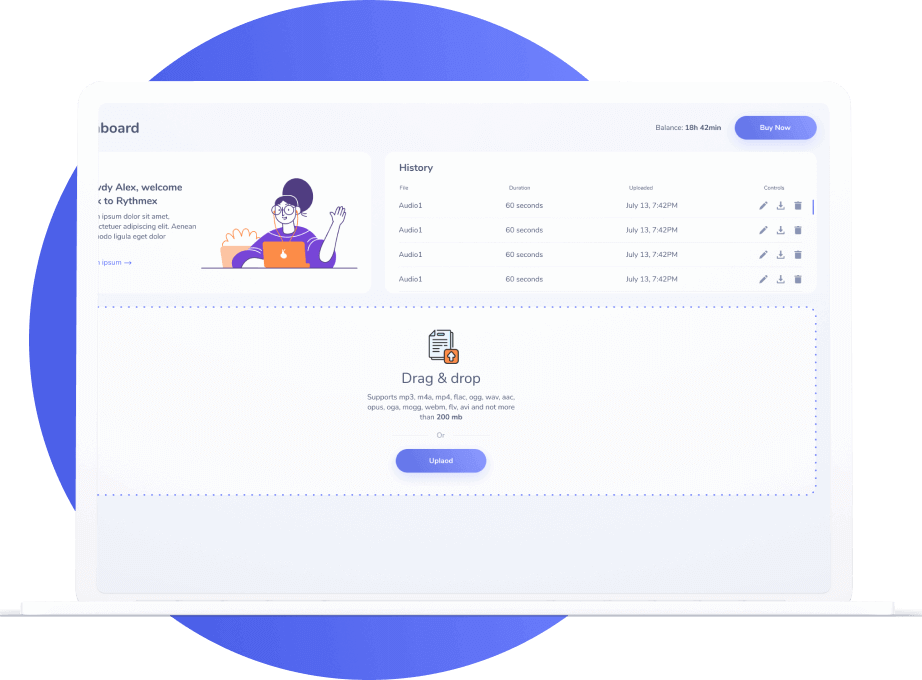 Advantages of Using Rythmex for Transcribing AIFC to Text
You can name many reasons for transcribing your AIFC file. Rythmex will make it easier due to the characteristics not other online software has.

1. No additional software is needed on your computer.

2. To convert AIFC to text safe, cloud-based servers are used.

3. The AI can work with 60+ languages.

4. The text transcription can be further processed in the free online editor.

5. You may derive different formats of text files from the Rythmex converter.

6. Rythmex is an affordable and efficient AIFC to text converter online with the first 10 minutes for free.
How to Convert AIFC to Text?
The AIFC format is an audio file extension. It stands for Audio Interchange File Format Compresses. These files are based on IFF format developed by Apple for more convenience. The audio file is mainly the AIFF type but compressed for gaming consoles and media players. The audio is usually of very high quality.
Transcribe AIFC to text online by using Rythmex following these simple steps:

1. Register and Upload the Audio
Create your account on the Rythmex website if you are new here. Upload the audio file from your device through Dropbox, YouTube, or Google Drive. Obtain the first 10 minutes of conversion for free.

2. Opt for the Language
Decide on the language from the list. Rythmex can work with 60+ languages and accents.

3. Select the Mode
Pitch upon the mode from 'Machine Generated' and 'Human Generated' providing the accuracy of 85% and 99%, accordingly.

4. Take Out the Ready Text File
Obtain your AIFC to text online results in about 10-20 minutes depending on the size and quality of the audio. Make corrections if needed in the online editor. The 'Human Generated' mode will provide the ready text within 24 hours.

5. Extract the Text File
Use the tab 'Export Files'. Get your file in TXT, PDF, DOCX, and HTML. Or opt for JSON, SRT, VTT, and EBU-STL for subtitles.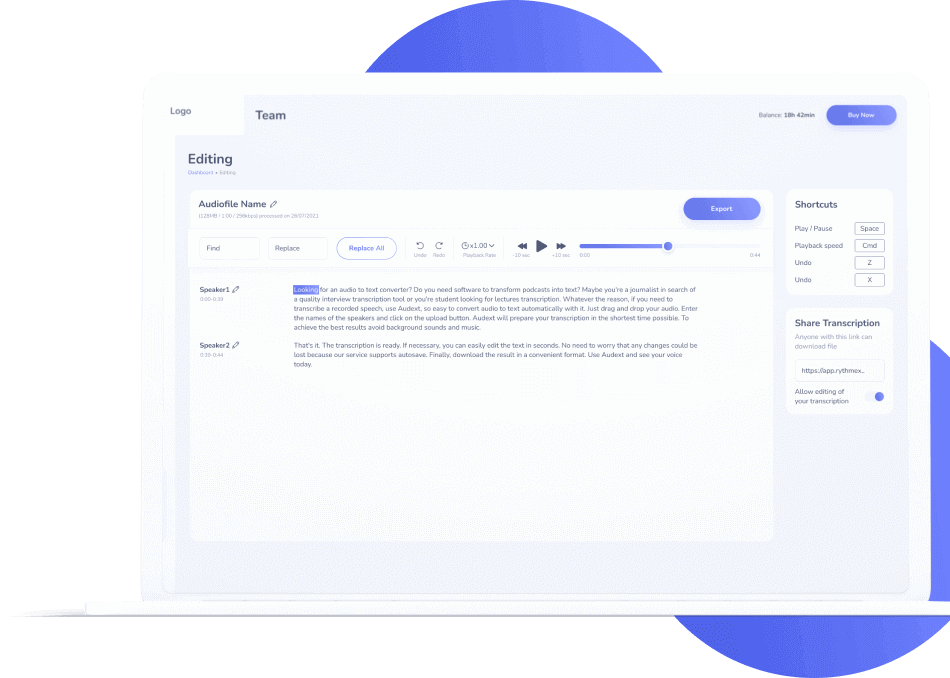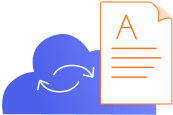 Upload your audio in one of the acceptable formats
How to get the best results using Rythmex audio to text service
Automatic Speech Recognition Technology (ASR) is an efficient tool that provides the best quality of conversion. The accuracy depends on the sound quality in your initial file. The length of the file also matters. More lengthy files result in less accuracy.
Transcription lasts for less time than the audio itself. You will receive the text file of the audio 30 minutes long within 10-20 minutes. The manual conversion is about 24 hours.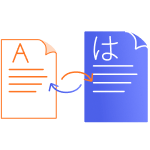 Avoid transition from one language to another in the same audio file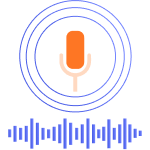 Use audio with clear speech and clean sound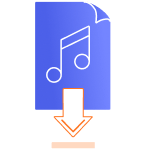 Do not upload songs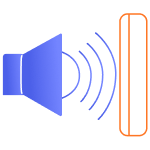 Avoid background noise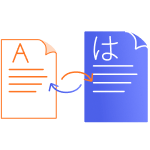 Avoid transition from one language to another in the same audio file
Why Rythmex
Solve your issues with automatic audio to text converter First thing first is the time, save it and solve your problem in a few minutes Use Rythmex for different purposes and jobs No need to take notes during lectures and interviews. Multiple text formats are available
Reviews
Other thoughts regarding Rythmex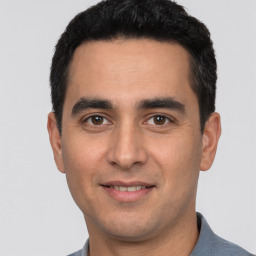 I can complete my tasks much faster now with the Rythmex AIFC converter. It is a great relief and the best option I have ever used. Recommend.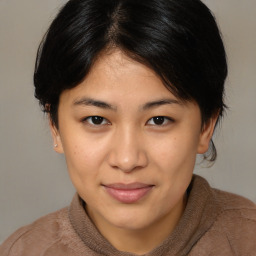 I like the speed of conversion so much. It is very convenient. I love it! Rythmex is great and so easy to use for the AIFC transcription! I can strongly recommend it to everybody who needs it.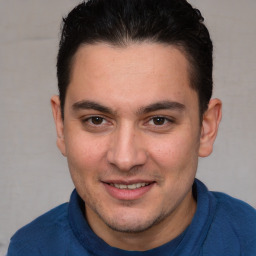 Use the Rythmex converter for your AIFC files. The quality is amazing. Thank you for your great development ideas!