M4A to Text Online Converter
Convert M4A file to text with the Rythmex AI online. Save time and effort using this cutting-edge program online. Transcribe your audio in more than 60 languages and dialects fast and accurately. Save much time and effort.
Let technologies work for you.
There are more than 30 reasons why you may need transcribing M4A to text. Our users from all over the world rate us as 4.9/5 and we do our best to become perfect for you.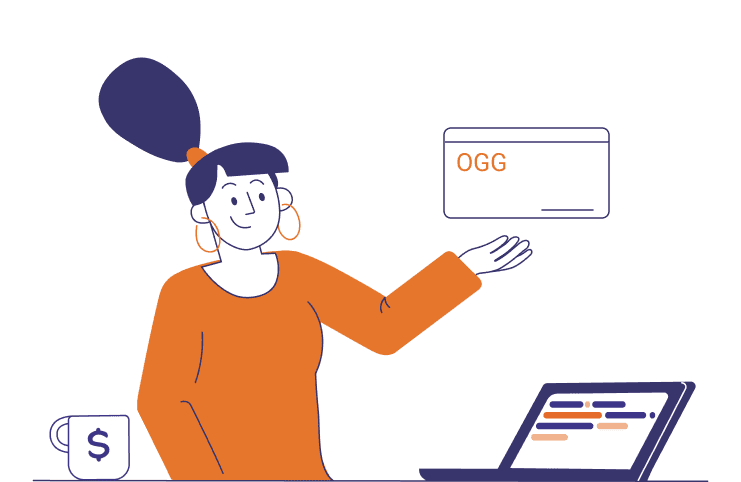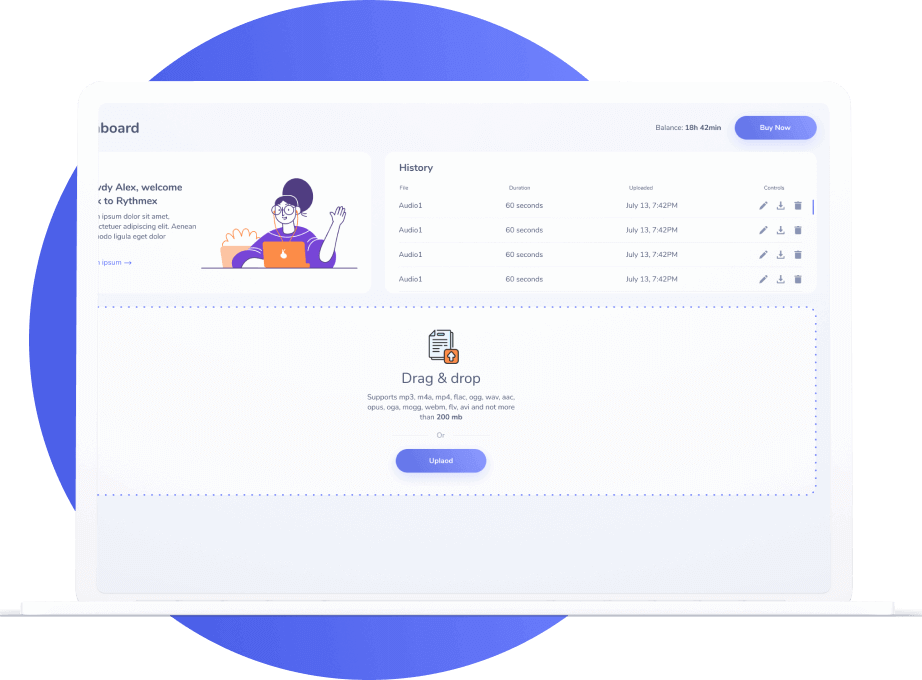 Advantages of Using Rythmex for Transcribing M4A to Text
To enjoy the simplicity of the working process with the written text, you need to use Rythmex online software because:

1. Everything is done online and you do not need to download any additional software to your device.

2. The cloud-based servers help to make the M4A to text conversion process very safe and secure.

3. Rythmex can recognize and convert many languages and dialects.

4. The program performs all the processes automatically.

5. You can check and correct the received file in the online editor for free and download the ready-made version to your device from it.

6. After you have converted the M4A files into text, you can extract them in many formats.

7. Ryhtmex is a cost-effective converter that is easy and convenient to use.
How to Convert M4A to Text?
M4A is a name for the file extension. It is meant for audio files only and these files are encoded with AAC and compressed. M4A stands for MPEG 4 Audio. It is similar to the MP3 format and was initially intended as a successor to it. However, both audio formats are used equally these days.
The transcription procedure is simple and fast. Do the following:

1. Open an Account and Upload Your Audio File
Start with opening an account or logging in if you already have it. Upload your files from any device of yours - a PC, mobile, or tablet. Our service allows for 10 minutes of free uploading.

2. Select the Language
Pick out any language from the dropdown list on the site choosing from 60+ languages and accents. Let the special engine start the recognition process in seconds.

3. Choose the Mode
Opt for 'Machine Generated' or 'Human Generated' mode with 85% and 99% accuracy respectively.

4. Obtain the Transcript
Get your transcript from the M4A to text converter in 10-20 minutes. Choose the human transcriber as well, but the service will be provided within 24 hours.

5. Export the Text File to Your Device
Choose the tab 'Export files' and opt for a needed format. Receive your text file in .txt, .docx, .pdf, .srt, .vtt, and some other formats. Or check the received transcript first in our online editor and then download it to your device.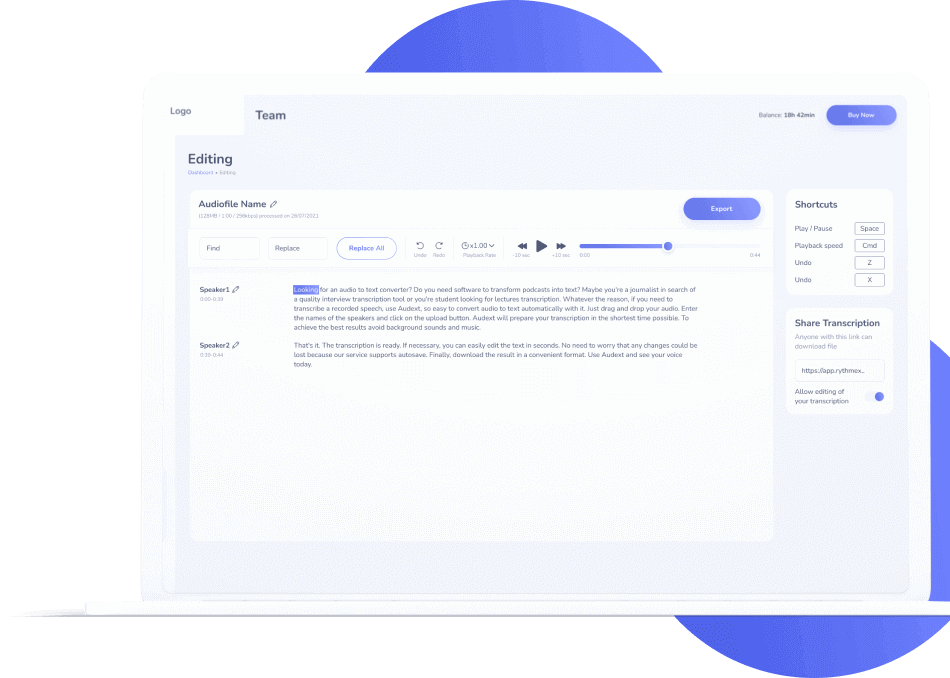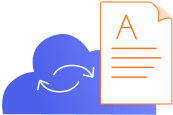 Upload your audio in one of the acceptable formats
How to get the best results using Rythmex audio to text service
Certain conditions affect the quality of the conversion. They are the following:

- A speaker/Speakers should pronounce the phrases very distinctly and clearly.
- The microphone needs to be well-set.
- Not more than 3 speakers are recognized by the program simultaneously for getting the accurate transcription.
- Background noises should be eliminated. Remove them as completely as possible, especially if you record the audio from lectures or meetings. There are special online tools to do it.

In this way, you can receive the qualitative transcription with Rythmex and be sure that everything has worked smoothly.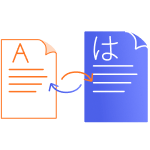 Avoid transition from one language to another in the same audio file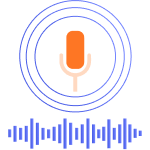 Use audio with clear speech and clean sound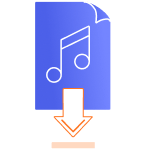 Do not upload songs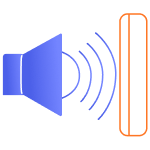 Avoid background noise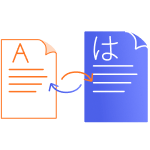 Avoid transition from one language to another in the same audio file
Why Rythmex
Solve your issues with automatic audio to text converter First thing first is the time, save it and solve your problem in a few minutes Use Rythmex for different purposes and jobs No need to take notes during lectures and interviews. Multiple text formats are available
Reviews
Other thoughts regarding Rythmex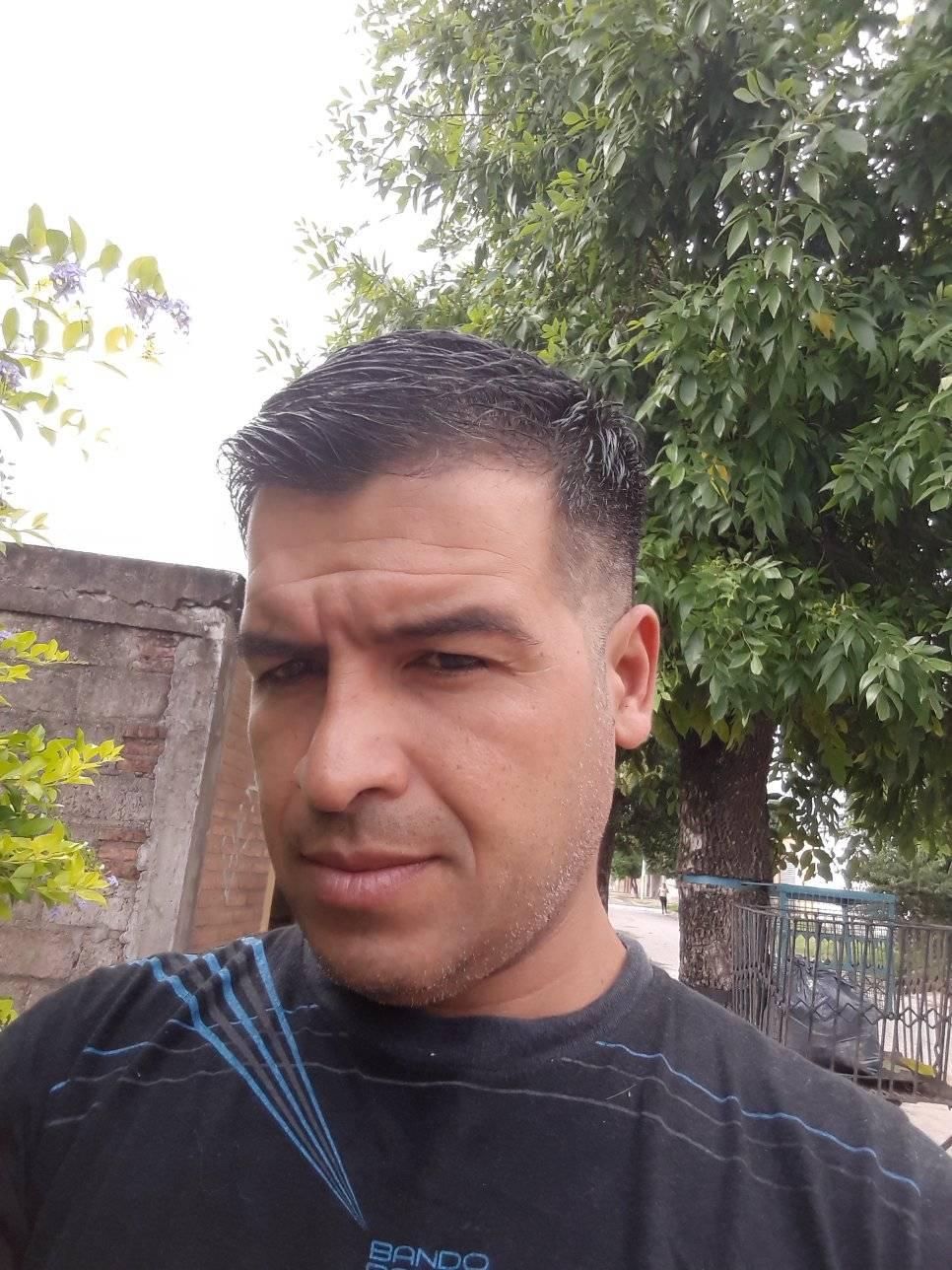 I often need to transcribe M4A files to text because I am a music teacher and getting the lyrics of the songs is very important. I like when I can do it instantly and without any effort. The idea of using AI for this service is amazing!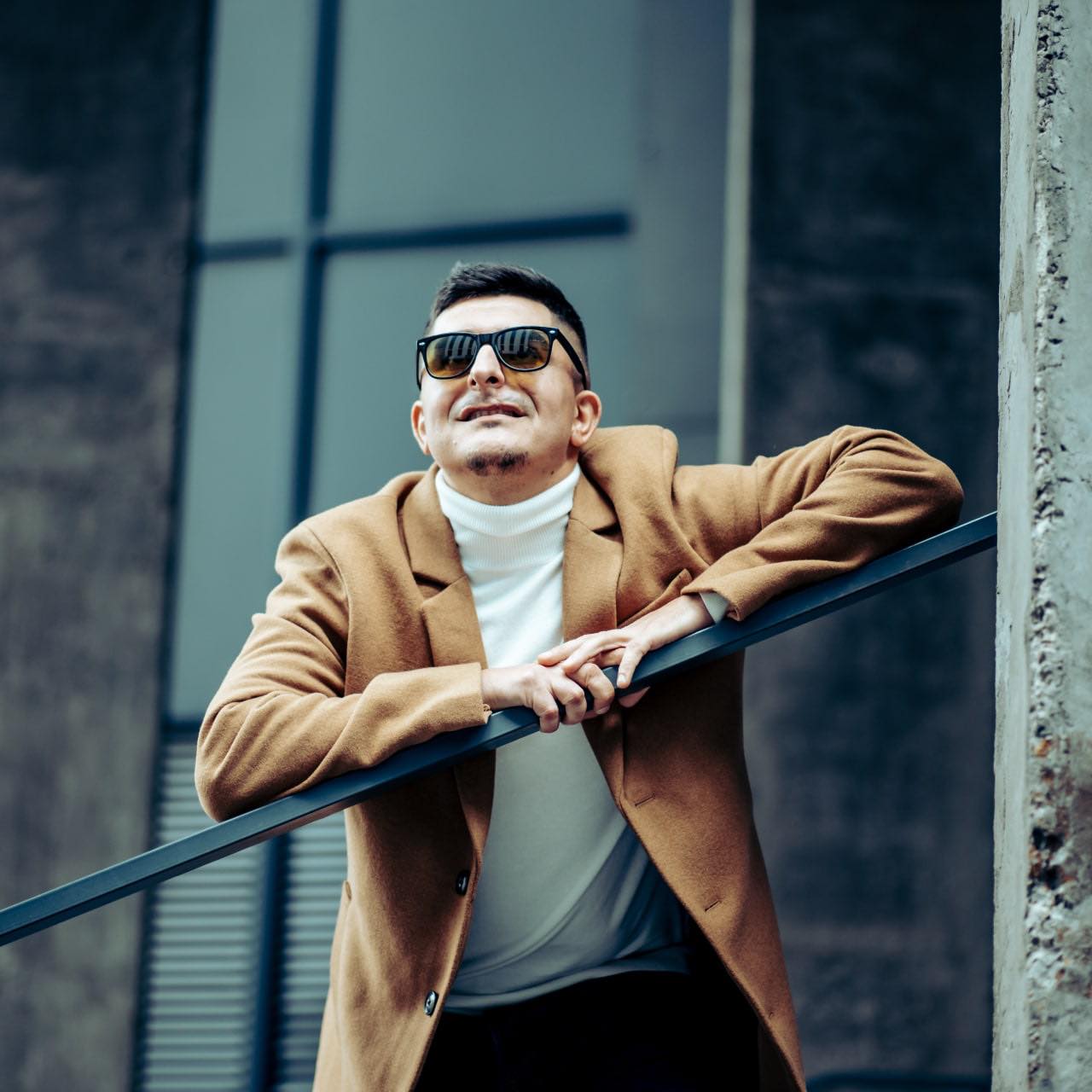 Using Rythmex is very effective because the texts I can receive from it are very accurate. It helps save time, too. Strongly recommended to everybody who needs it.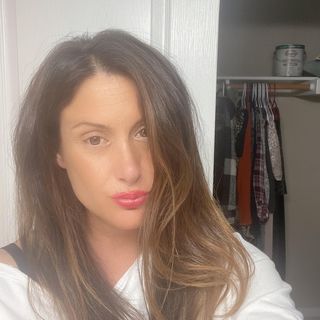 I need to convert N4A to text regularly for my job. I have started to use Rythmex and I am quite satisfied with the pace and quality. It's so convenient, indeed. I like this option very much.