Audio Transcription Software for Enterprise
Speed up your content workflow with Rythmex. It offers automated transcripts for enterprises to manage all your video and audio assets, such as internal communication, candidate interviews, development and personnel training, and many other business needs.

How Can Rythmex Manage Enterprise Transcription?
Audio Transcription for Enterprise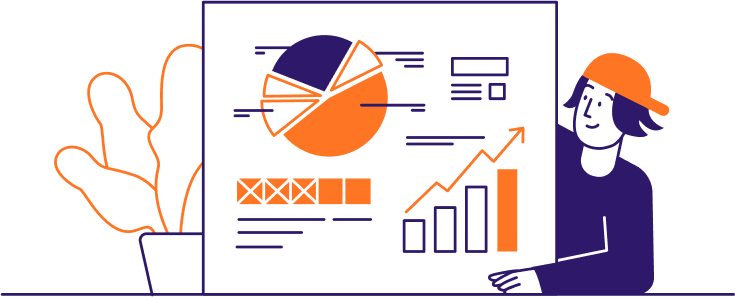 Who Can Rythmex Help?
With this cutting-edge transcribing software, content creators can work as a team on the same project simultaneously. You will be provided with controlled access and permission.

Users from business communication, marketing, brand promotion, and other fields can use the enterprise transcription online to make their life and cooperation easier. Permission levels can include multiple users within and beyond your company if needed. Invite the people inside and outside your enterprise to share and edit files anywhere. You can maintain entire control over your sensitive information, files, and user activity at any time.
The software can work with different formats. The size of files is not limited, either.

To work with the system, you need to:

- Open an account or log in to it;
- Enter the account and find a dashboard;
- Upload an audio or video file you want to convert;
- Enter the speakers' names and create subtitles if you need them.

The automated transcription for the enterprise will start instantly, and you get a ready file within approximately 5 minutes. You can also utilize the option of manual transcription. The experienced professional will work with it, and you can get your text file ready within 1-3 days.

Why Rythmex
Find out usefull info or important question First thing first is the time, save it and solve your problem in a few minutes Use Rythmex for different purposes and jobs No need to take notes during lectures and interviews. Multiple text formats are available
FAQ
Find out usefull info or important question
Is Rythmex a fully automated transcribing system for enterprises?
Does Rythmex for enterprises allow for trial work?
What file types does Rythmex allow for transcription?
How accurate can enterprise transcription be with Rythmex?
What should I do if I have a question about the system's work?