Automated Transcription for Radio Stations
Transcribe your interviews and episodes for radio programs to text with ease and convenience. Publish them to get more traffic. You don't need to waste a lot of time and effort on manual transcription anymore. Rythmex will help you save a lot of nerves and get rid of sleepless nights. Transcription for radio stations is a great way to make your job more creative and enjoyable. It is pretty affordable too with its individual subscription plans and a free 30-minute trial.

Rythmex is the world's most popular and effective AI-powered transcription tool in 2022.
Why Is Rythmex the Best Transcription for Radio?
Audio Transcription for Radio Stations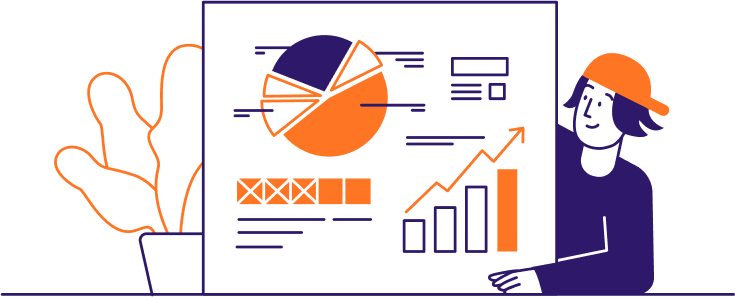 Rythmex is great online-based software that uses AI-based algorithms to convert your audio and video files, interviews, podcasts, and news releases to text. It is the easiest way to properly organize all your audio files for the next radio program. You can convert a 30-minute audio file to the text within approximately 3-4 minutes. The software supports more than 60 languages, dialects, and accents. You can get automated and time-stamped transcripts with your audio connected to the text for further editing and convenient search.

You can convert your audio files to text, store them and collaborate with ease as a team by adding edits, highlights, notes, and comments to keep every colleague on the same page. This automated transcription for radio stations is completely secure and ensures high speed and conversion convenience in different formats.
Who Is Rythmex for Radio Transcripts For?

The Rythmex software is very helpful for radio show hosts, broadcasters, podcasters, journalists, and radio companies' reporters. They do not have to spend long hours interviewing people and then more hours transcribing these interviews by hand to create interesting content. Everybody knows that audio content is easier to deal with if it is converted to text. People search for it on the Internet by making inquiries in colloquial language. It is similar to how they can ask questions to their friends or family. If you have a convenient tool to transcribe podcast episodes or radio programs, search engines will index the spoken audio better.

Rythmex is a functional automated transcription software for radio hosts that helps make their audio content recognizable on the Net. It facilitates their work a lot and opens new opportunities for the improvement of their creative messages.
How Does It Perform?

There are some easy steps to start using transcription software for radio stations that support different formats and file sizes.

1. Sign up with a free Rythmex account. You will have 30 free trial minutes to decide whether the software is good for you.
2. Provide your audio files in almost any format by following the instructions on the web page.
3. Start the conversion and relax. Wait for 2-10 minutes depending on the size of your file and get the automated transcript ready. If you feel that there is a need to improve the text, use the online editor.

If you need an even more accurate transcript, choose the manual option. Our experts will do it within 1-3 days.

Why Rythmex
Find out usefull info or important question First thing first is the time, save it and solve your problem in a few minutes Use Rythmex for different purposes and jobs No need to take notes during lectures and interviews. Multiple text formats are available
FAQ
Find out usefull info or important question
Are my audio and video files private and secure with you?
Is Rythmex automated transcription for radio stations accurate?
Can I export my audio transcripts?
Does Rythmex react to the quality of audio?
Is Rythmex fully automated?